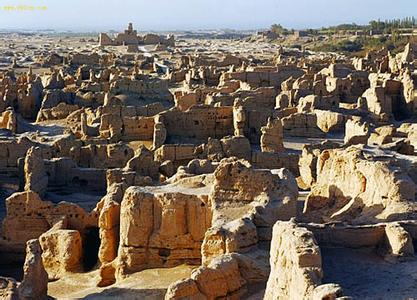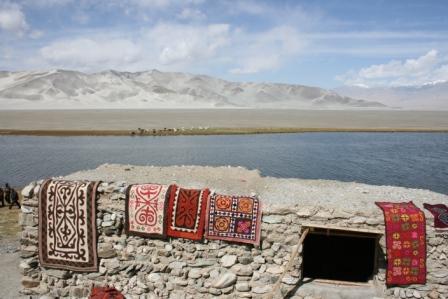 Day01: Arrive Urumqi and Flight to Kashgar.
Overnight: Hotel Yambu 3* / International hotel 4* or similar
Full day sightseeing in Kashgar:
Visit the largest mosque in China Idkah mosque (1442), Apak Khoja's Tomb – the holiest place in Xinjiang for Sufis (1640), Handicraft Street, old parts of the town.
Afternoon excursion to the Mor Stupa (3BC) which is the remnant of the big Buddhist temple, located 30 km northeast of Kashgar and picturesque Atush village nearby.
Overnight: Hotel Yambu 3* / International hotel 4* or similar
Day 03: Kashgar – Yarkend - 180 km
Morning visit colorful unique chaotic Great Sunday bazaar where you will see numerous sections: silk and cotton, knives, hats, pots and pans, fresh vegetables and fruits, carpets and jewellery, there is a separate livestock and horse section located 6 km from the main market.
Later transfer to the ancient Yarkent en route visit Yingsa village to see traditional local knife making workshop.
On arrival to Yarkend visits in the ancient city Yarkent: see Golden Mosque (1533 AD) Altun Mosque was built by Abdureshidhan son of Sultan Saidhan, Amani Sahan Mausoleum (1526-1560) a great mukam master and queen who was born in Yarkend, the cemetery of kings (1514-1682) where Sultan Saidhan the founder of Yarkand Saidiya Dynesty was burried.
Later see local bazaar little bit crowded very traditional and interesting.
Overnight: Hotel Yarkend 3*
Day 04: Yarkend – Hotan (280 km)
Morning transfer to Hotan.
On arrival visit factory of hand made silk, woolen and silk hand made carpet workshop, jade factory (Hotan is world famous for it's jade mines), unique Uygur family producing hand made paper from mulberry tree.
Overnight: Zhe Jiang Grand Hotel 4* or Yudu hotel or similar
Day 05: Hotan – Alar- Shaya -Kucha- 640km(8/10h)
Early morning transfer to Alar city via Taklamakan desert road .The word <Taklimakan> means Sea of Death or place of no return. This will absolutely be highlights of your trip.On arrival to Kucha transfer to the hotel
Overnight: Kucha Grand hotel 3*/ International hotel 4* or similar <B+L+D>
Day 06: Kuqa – Kizil caves 140KM(round trip)
Morning transfer to Kizil caves
Kucha was an ancient Buddhist kingdom located on the branch of the Silk Road that ran along the northern edge of the Taklamakan Desert in the Tarim Basin . Buddhism was introduced to Kucha before the end of the 1st c., however it was not until the 3rd c. that the kingdom became a major center of Buddhism For a long time Kucha was the most populous oasis in the Tarim Basin. The language, as evidenced by ancient records, was Tocharian, an Indo-European language.
En route visit the Kizil Caves - a set of 236 Buddhist rock-cut caves located 75 km northwest of Kucha This area was a commercial hub of the The Silk Road. The caves are said to be the earliest major Buddhist cave complex in China, with development occurring between the 3rd and 8th centuries.
On arrival to Kuqa transfer to hotel
Overnight: Kucha Grand hotel 3* International hotel 4* or similar
Day 07: Kucha -Turpan 5808 19:14-11:02
Full day sightseeing in Kucha:
Morning visit the ancient city of Subash (2nd-3rd century A.D.) as well as the Ancient Kizil Kagha Beacon tower which is an ancient military outpost.
Later spend time in the old town area and visit Kucha grand mosque which was built in 17th century and is the only mosque to have preserved the Shariya (Islamic Court) in China.
Evening transfer to the railway station to take train to Turpan
Overnight: train-soft sleeping bed(4 beds/room)
On arrival transfer to hotel. Check in.
Half day sightseeing around Turpan:
Excursion to Jiaohe ancient city - Jiaohe ruins dates from 1st BC and flourished around 5th AD. Much of the city structure is understandable with well laid out city plan the administrative section to housing settlement and to the secular parts with surviving Stupa ruins. It was part of Tang Dynasty in 7th AD continued under successive domination till 13th AD when the Mongols destroyed the city.
Later visit the notable Emin Minaret (44 meters high, completed in 1778) and Mosque.
At the end of the day visit famous Grape valley (12 km) is a pleasant park with vineyards and fruit trees, there are special places for relaxing and eating the grapes and melons. Grapes were introduced to Turpan over 2000 years ago.
Overnight: Hotel Jiao he Minor 3* or Grand hotel 3* / Huozhou hotel 4* or similar
Day 09: Turpan – Urumchi – 200km
Half day sightseeing around Turpan:
Early morning visit picturesque Tuyoq ancient village (70 km) to see the oldest in Turpan area Buddhist caves dated back to the 4th c. Visit local Uygur families enjoy beautiful mountain and grapes sceneries.
Later visit the impressive ruins at Gaochang ancient city (47 km), built in the 2nd c. BC, it became the capital of the Kingdom of Gaochang under the Han dynasty, destroyed around 14th century, take a donkey cart taxi to venture deep into this famous ancient site. Get inside of Astana Tombs to see well preserved mummies and unique wall paintings dated back to 2AD.
Later visit the Bezeklik Thousand Buddha Caves (56 km) on the flanks of the Flaming Mountains, there are 67 caves dating from 317 to 1368, Bezeklik was an important center for Buddhist worship.
Later afternoon drive to Urumchi. On arrival to Urumchi transfer to hotel. Check in.
Overnight: Hotel Yidu 3* or City hotel */ hotel world plaza 4* or similar